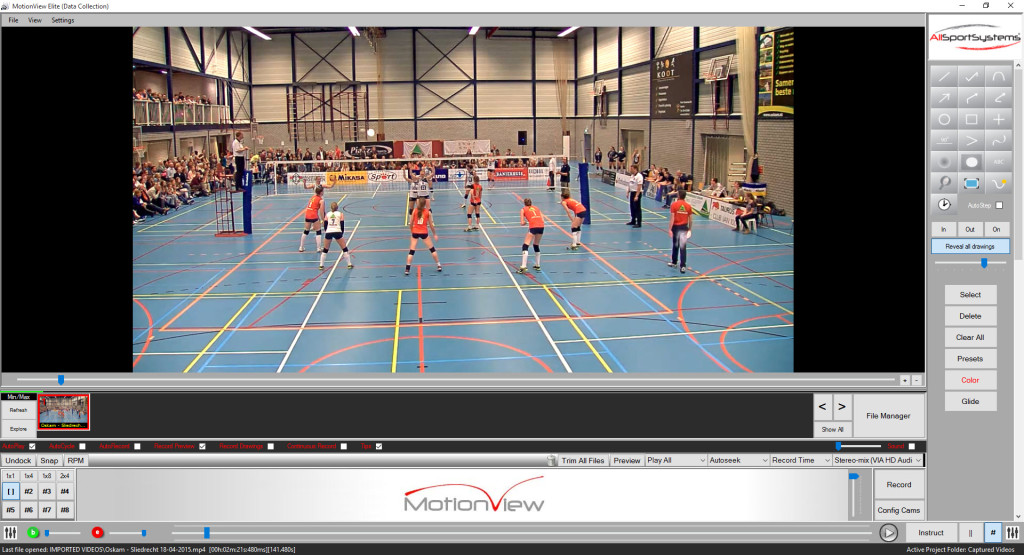 AllSportSystems has several options:
Manual System
First of all, there is the basic choice for a system for outside or for in the hall. Various cameras are available for this. If you want to influence everything yourself, a system with its own server is the best solution. One or more Axis cameras are included in the AllSportSystems package. The recording and video analysis are linked to the MotionView software package.
Pros
One-time investment
No hosting or cloud service required
Completely self-sufficient
Always own the images
Read tagging in match recording
Cons
Investing in knowledge
Annotations must be made
Tagging manually (using phone app)
Operation manual
Fully automatic
With a specially suitable camera, the recording is made on the basis of automated control by means of algorithms. Fully automatic start via the laptop and a predetermined time. The video is uploaded to the Cloud. You can tag live and have the chosen scenes available quickly. Create summaries automatically.
Pros
Partial investing
No basic computer knowledge required
Quick and easy to plan
Cloud settlement
Cons
monthly fee for applications of the software